SETTING THE EMAIL STANDARD
Exceed expectations with every email
A leading email creation platform helping product and marketing teams deliver next gen interactive experiences.
Reduce engineering
resources by
95

%
Boost email
conversions by
300

%
Increase email
engagement by
500

%
EASILY INTEGRATE WITH YOUR EXISTING ESP
WHY DYSPATCH?
Spend less time on implementation and more time on innovation
Increase engagement with our dynamic, interactive email builder, no coding skills required.
Centralize your email production with built-in commenting and streamlined approval workflows.
Integrate with your existing email service providers and hit "send" with confidence and ease.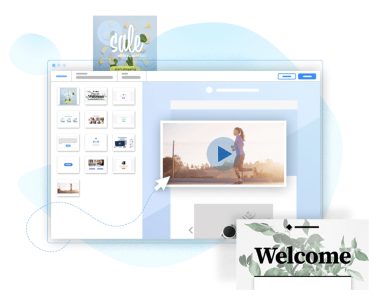 A Powerful, No-Code
Email Builder
STREAMLINE AND SCALE
Create custom email templates in minutes — without writing code
Get peace of mind with default mobile responsiveness
Explore flexible integrations with one or multiple ESPs
Learn more
Apps in Email:
AMP Made Easy
INNOVATE AND GROW
Deliver live, dynamic, and interactive
email content
Remove friction points and create winning inbox experiences
Empower in-email actions to boost engagement and conversions
Learn more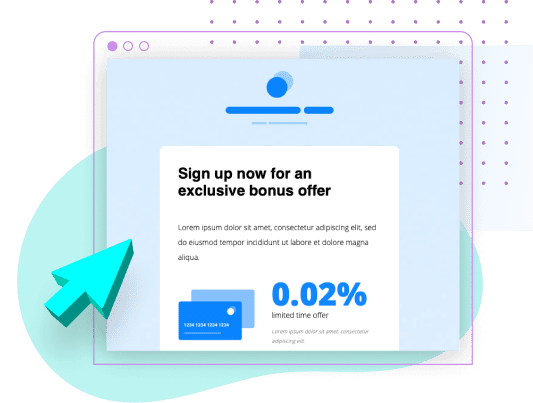 ABOUT DYSPATCH
Your partner for growth
Dyspatch is a leading solution for email production and management. But we're so much more than that. Our team of #emailgeeks has over seven years experience helping major brands get higher engagement and ROI from email. We believe in email excellence, and we're here to help you get ahead and grow.
Discover our story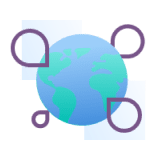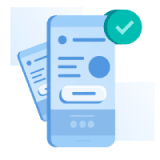 Trusted and loved
BY COMPANIES AROUND THE WORLD

"Dyspatch is the perfect solution to manage the email building and template creation process. Combined with Braze, it creates a holistic workflow for localizations and scaling our email channel."
Karan Gupta,
Head of Retention at Grover

"The thing that's most impressed me about Dyspatch is that the team's been able to keep it a really simple product to use. It just fits perfectly, solving an extremely important problem that lots and lots of companies have – managing email content."
Dave Greenstein,
Chief Architect and Head of Growth at Urbandoor
"Our design and development teams have not had to update Dyspatch emails since the original set up. Thanks to the easy customization and markup language provided by Dyspatch, our product copywriters have been able to update campaigns without help from the design or development team."
Hector Oropeza,
Sr. Product Designer at CareHive
CASE STUDIES
Helping teams succeed and companies thrive
RESOURCE CENTER
Become an email expert
From best practices to new technologies, explore our collection of resources to learn about all things email.
Have more questions about Dyspatch's interactive email builder?
We have answers! Read on for a quick overview of Dyspatch's email builder software, and what it can do for you.
A lot! Dyspatch is more than just email builder software. First off, you get a custom modular design system. Fully customizable, on-brand modules make it easy to create templates quickly and efficiently. You also get access to our library of pre-coded interactive Apps in Email. Powered by AMP for Email, these apps can 5x engagement. And Dyspatch serves as a centralized hub for email production. Think of it as a content management system for both your transactional and marketing email campaigns. Workspaces, themes and blocks, and an image library help you stay organized, while annotated comments and built-in approval workflows streamline collaboration. You in?
Dyspatch leverages a unique modular design system. Rather than just templates, which can be rigid and stifle your team's creativity, these modules are fully customizable and reusable. This system gives you the flexibility to pull modules into any template, while staying on theme and on brand. If you need a new module, it's easy to build one yourself, or let our #emailgeeks lend a hand!
Dyspatch has a lot to offer, but whether it's right for you will depend on your needs. When choosing an email builder solution, one approach is to consider the problem you're trying to solve. Do you struggle with broken emails? Is your time to market on email campaigns painfully slow? Are there inefficiencies in your email workflow that lead to mistakes and lost revenue? Do you need a solution to streamline and scale your email localizations? Are you looking for a platform that gives you more flexibility and freedom to innovate? If any of these problems resonate with you, then yes, Dyspatch is a great choice.
It varies! We offer monthly or annual pricing plans for teams of all sizes. If you go with an annual plan, you get an additional 10% off. All plans include integrated Litmus testing, annotated comments and approval workflows, and access to our interactive email builder, featuring a library of pre-coded AMP email apps.