Is video in email a good idea? The short answer is yes!
Adding interactivity with a video can be a powerful approach. According to Litmus, 91% of people prefer interactive content over static, text-based media. That said, there are some do's and don'ts to bear in mind before you give it a whirl.
In this article, I'll go over best practices and examples to make sure you're sending video in email right. But first, let's address the elephant in the room…
Can You Embed a Video in an Email?
In a lot of ways, video marketing is like a superpower: In ecommerce, product videos have been shown to increase purchases by up to 144%, and in promotional emails, video boosts open rates by 19% and click-through rates by 65%. That's some serious bang for your buck. 
…so why is video still so uncommon in email campaigns? 
The fact is, video isn't well supported in email at this moment in time. 
Apple mail, Thunderbird, and Outlook provide support (with limitations, in some instances). But major email clients like Gmail and Yahoo don't support video. Plus, many spam filters and antivirus programs still flag emails with embedded video, resulting in lower deliverability. 
And these aren't the only technical issues email marketers face. Embedding video into an email is oddly complicated. Unlike a website, you can't embed video from sites like Youtube, Vimeo, Wistia, or Facebook directly into your emails. Instead, you need to host the video on your own content distribution network (CDN) and serve it to subscribers. 
You also need to be able to code your email in HTML, and there are numerous client-specific fallbacks to work around. You can find the full breakdown of the process over on the Litmus blog. But long story short, embedding a video in an email isn't exactly a user-friendly process. 
This method can also (frustratingly!) lead to bloated email sizes and significant hosting costs, especially if you're distributing to a large list. And then there's the legality of it all: If you're planning to share a video you don't own, self-hosting is rarely a viable option without the copyright holder's permission.
So why did I open this article by saying video in email is a good idea? Because even though embedding video in email isn't a great idea, there are still ways for email marketers to tap into the compelling power of video. 
Read on for workarounds, solutions, and video in email best practices. And if you still need convincing, these next five benefits of video email marketing should do the trick. 
The Benefits of Video Email Marketing
Videos breed engagement — there's no doubt about that. People are far more likely to interact with videos than text. Even having the word "video" in your email subject line can increase open rate by six percent. 
Here are a few more compelling reasons to consider incorporating videos into your email marketing strategy:

Videos in email boost conversion rates
More than half of consumers have been convinced to make a purchase by a video. (Bonus benefit: This can lower the cost per lead by 19%!)
Videos in email increase click-through rates
The promise of video prompts clicks from those who might have ignored a text or image link. Just having a video thumbnail in your email has been shown to increase click-through rates by 50%.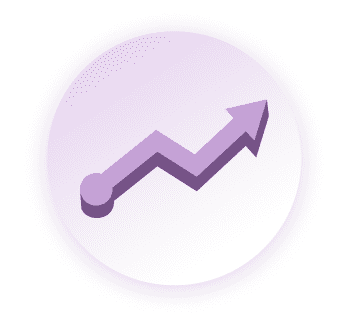 Videos in email improve your site's SEO
When your site traffic improves, your SEO improves. So in a roundabout way, driving more visitors to your site from email also improves your searchability. In fact, according to VidYard, those who use video enjoy 41% more search traffic than those who don't use video in their email marketing.
Videos contribute to customer understanding
Whatever you're selling or communicating, you've got a message to deliver — and video is the most direct form of communication. It's like speaking to your customer face-to-face. So it's no surprise, 94% of marketers agree user understanding of their product improved after viewing a video. 
Video content is highly shareable on social
If you promote a compelling video in your email, you've created a great incentive for your readers to share with their own network. Videos actually prompt 12 times more social shares than text and images (and this helps your SEO ranking, too!).
4 Quick Ideas for Adding Video to Email
Of course, it's one thing to hear the benefits of adding video to your email marketing strategy… and it's another to actually get out there and do it. 
Should your brand lean into informative, educational content? Promotional videos and teasers? Pure entertainment? The possibilities are endless. But here are a few suggestions to help you get started: 
1. Replace a text announcement with a video one
Use an informative video to replace an article on the latest product update or company news. Instead of reading for five minutes, your audience will be able to soak up the details in a few punchy seconds. Better still, incorporate informative visuals in your video to drive your point home. 
2. Share a customer story
Endorsements are a powerful marketing tool. According to AdWeek, 76% of people trust other customers more than a brand's direct message. Popping in a quick video that highlights a testimonial can tap into the power of recommendation in a compelling, immediate way.
3. Tutorials and how-to videos
Whether it's an introduction to a new feature or a recap of an existing one, tutorial videos can be a great way to walk clients or potential customers through problems (and solutions!) — and show off the value of your product in the process. 
4. Behind-the-scenes content
Don't be shy! Share a sneak peek behind-the-scenes or introduce your team to help humanize your brand. Plus, it's a great way to promote your company culture. Try a "day in the life" video or documenting the process of getting ready for a big launch. 
How to Add Video to Email (Without Embedding)
As I mentioned earlier, embedding a video directly in an email is complicated and generally more harmful than helpful. So how can email marketers take advantage of all the benefits of video without embedding? With these clever solutions:
Option 1: Use a static thumbnail or gif that links to the video
The most common approach to adding video in email? Simple: Take a screenshot from the video and add a "play button" icon overtop of this static image to encourage readers to click to view. This can link right to your website or landing page for subscribers to view the full video.
Alternatively, you can create a short animated gif of your video to give email subscribers a sneak peek, and encourage them to click-through to see the full thing. 
Here's a well-executed example of the first approach:
Source
Option 2: Use a third-party service 
A service like playable.video creates a user experience similar to embedding a video in email, without any complicated code or hiccups with spam filters. This option allows subscribers' to view videos, right within the inbox. Of course, there's a cost involved to access this technology. But it's a neat alternative to actually embedding a video in email!
Video Email Marketing Best Practices
Whatever you choose — a third-party plug-and-play service or a linked thumbnail — follow these video best practices to make your content pop. 
Provide context for your video.

You'll want to explain to your audience (in as few words as possible!) why you sent them your video, what it's about, and what you want them to do after watching. This adds context and encourages email recipients to actually watch the video you've worked so hard to incorporate.

Disable sound autoplay. Even if your video has an awesome soundtrack or a hilarious opening line, it's best to offer the option to turn the sound on… not the other way around. This way, you'll avoid spooking your viewers with too-loud audio or inadvertently blasting audio out of their speakers once they click-through and the video plays.
Add captions to the video. Tying in with the audio-off point above: Adding captions allows readers to enjoy your video, even with the sound off. Not to mention, it's a great way to be inclusive and make your content accessible for any readers who may be hearing impaired.
Keep it short. Keep your videos under 60 seconds long. Most users spend only 10 seconds reading an email — expect their attention span for video to be equally short. In addition, making your video shorter increases the chances your audience will watch it to the end and engage with your call-to-action (CTA).
Reduce the size. With a high percentage of subscribers accessing their email via mobile, keeping the file size of your messages small is key. This helps prevent lag time and problems with unstable connections. Not sure how to compress your video thumbnail image or gif? Some email providers have a built-in tool for this or you can use a third-party optimization tool — without hurting the overall quality of your content. It's also a good idea to keep the file size of your video on your website in check to prevent slow loading times. You can compress a video with a tool like the Fastreel Video Editor without losing out on any quality.
Make it suitable for mobile devices. Beyond reducing the size of your email, make sure you consider the full journey and optimize your video for smartphone users once they click-through. Consider aspect ratio, size and color of the font, saturation, brightness, and other video parameters that will make your video look great whether it's viewed on a computer or phone.
Inspiring Examples of Video in Email
Looking for a little inspiration for your video marketing game plan? Here are some examples of brands who've implemented video into their email marketing strategy.
Sephora's new product announcement
Sometimes, words don't do a new product justice. Videos present a product so people can see it in action, like Sephora did here with its latest lipstick.
Sephora covers all their bases by including…
A product demo.

We don't just get to view the lip color here — we see how it's being used and how happy the customer is to be using it.

Context for the video. The text surrounding the video gives you information about what you'll see when you click play — specifically, details about how to get a "jaw-dropping look" with the new lip color of the season.
Framer X shares a client success story
In this email marketing campaign, Framer X shares a video documenting how music streaming company Spotify uses its services. It's one thing to hear Spotify is a client, and another to see specifically how they use the service.
This approach is effective because it…
Showcases their value proposition.

Using a real-world example from a real-world client, Framer X doesn't just tell you what they can do. They show you.

Tells a story simply. Code and development details don't always translate into the most compelling story on the page. Using dynamic visuals can bring even the most technical of topics to life.
Shopify's tutorial video
To help jumpstart new users, Shopify sends out tutorial videos that walk newbies through the set-up process, step by step. 
They include: 
A table of contents.

Though Shopify's set-up tutorial is long, a breakdown of the video's content allows viewers to jump around to the bits most helpful to them.

A clear takeaway. A note that outlines what the viewer can expect to accomplish "by the end of this video" helps incentivize them to stick with it.
OnBrand summarizes a big event
Here's one more video example showcasing company news. Specifically, a summary of an annual conference from OnBrand. These sorts of recaps can help keep your audience up to date on what's going on in the company, without spending hours monitoring the news. 
This is a great example because it…
Repurposes existing content.

The brand already has this content ready to go… so why not optimize its reach by sharing across email, social, and its website?

Synthesizing a message. OnBrand distills the conference down into digestible takeaways — in a format that can easily be shared and distributed, even by those who didn't attend the event.
Etsy spotlights an employee (and their expertise!)
Here, Etsy combines different video types into one clip. Yes, it's a how-to video. But at the same time, it introduces a team member and highlights the brand's company culture.  
Etsy does a good job of… 
Sharing one key takeaway.

By watching this video, I know I'll discover the secret behind perfect ringlets.

Bringing humanity to a brand.

This isn't a faceless corporate video. You're getting to know a real person and their expertise.
Putting Video in Emails is a Good Idea… If You Do It Right
The bottom line: Video in email can increase engagement, if done correctly. That means skipping the embedded videos — which are technically complicated and often wind up in the spam folder — and embracing alternative methods.
Beyond engagement, adding videos to your email marketing can have so many benefits, from raising conversion rates to improving SEO to delighting your audience. Just make sure to pay attention to best practices. And, of course, follow the golden rule of email marketing: Create the content you want to see in the world.