GET STARTED WITH DYSPATCH
Create Campaign Monitor email templates with ease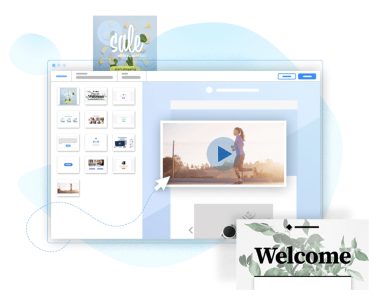 A Powerful, No-Code
Email Builder
SEND WITH CAMPAIGN MONITOR IN MINUTES
Create custom Campaign Monitor email templates, without writing code

Get peace of mind with unbreakable, responsive emails 

Explore flexible integrations with Campaign Monitor and more 
Learn more
Streamline your workflow with our Campaign Monitor email builder
Speed up email
creation by
92

%
Reduce engineering
resources by
95

%
Cut overall
email costs by
90

%
Trusted and loved
BY COMPANIES AROUND THE WORLD

"Dyspatch is the perfect solution to manage the email building and template creation process. Combined with Braze, it creates a holistic workflow for localizations and scaling our email channel."
Kara Gupta,
Head of Retention at Grover

"The thing that's most impressed me about Dyspatch is that the team's been able to keep it a really simple product to use. It just fits perfectly, solving an extremely important problem that lots and lots of companies have – managing email content."
Dave Greenstein,
Chief Architect and Head of Growth at Urbandoor

"Dyspatch is the perfect solution to manage the email building and template creation process. Combined with Braze, it creates a holistic workflow for localizations and scaling our email channel."
Kara Gupta,
Head of Retention at Grover
Have more questions about Dyspatch and Campaign Monitor?
Make email creation effortless by pairing Dyspatch and Campaign Monitor. Read on to see how these two platforms work together.
Dyspatch offers so much more than just a no-code, drag-and-drop email builder. With this platform, you get a custom modular email design system. This system makes it easy to create exceptional emails in minutes, without sacrificing quality. It also offers a lot more flexibility than other email builders or templated systems. What's more, Dyspatch serves as a centralized hub for email collaboration and management. All these features set you up for scale and contribute to faster email production and more innovation.
Collaborating on email creation in Dyspatch takes place through annotated comments and approval workflows. Your team can leave comments, directly on a template, and have in-context conversations about suggestions and edits. When you switch to mobile view, the comments will stick to the right place in the template too. Meanwhile, built-in approval workflows ensure stakeholders are kept informed and can weigh in at the right time. When a template is approved, Dyspatch converts it to a Campaign Monitor compatible format automatically.
Yes, Dyspatch includes integrated Litmus testing. As the leading email testing service, Litmus allows you to preview your email templates across all email clients, devices, and even in dark mode. And all that, in just a few minutes. You can also send key team members a test email from Dyspatch to double check rendering and elements like links. Once approved and tested, your emails are ready to send with Campaign Monitor.
For starters, Dyspatch excels at email template localization. If you're serving multiple locales, Dyspatch makes it easy to customize and manage templates for each one. Dyspatch also comes with a library of pre-coded, interactive AMP email apps. Currently, Campaign Monitor doesn't support interactive AMP for Email content. But should this change, Campaign Monitor users could implement interactive email content in Dyspatch to drive increased engagement and conversions. 
Dyspatch offers both monthly and annual pricing plans for teams of all sizes. With an annual plan, you get an extra 10% off. Every plan includes advanced collaboration features and integrated Litmus testing.