GET STARTED WITH DYSPATCH
Create Salesforce email templates with ease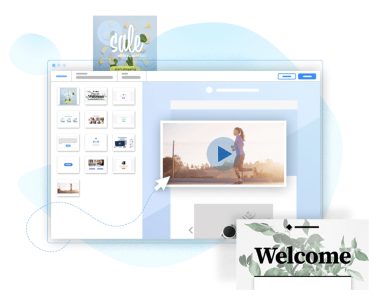 A Powerful, No-Code
Email Builder
SEND WITH SALESFORCE IN SECONDS
Create custom Salesforce email templates, without writing code

Get peace of mind with unbreakable, responsive emails 

Explore flexible integrations with Salesforce and more
Learn more
Apps in Email:
AMP Made Easy
CREATE INTERACTIVE SALESFORCE EMAILS
Serve live, dynamic, and interactive email content

Deliver a frictionless experience and stand out in the inbox 

Drive engagement and conversions with in-email actions
Learn more
Give your bottom line a boost with our Salesforce email builder
Reduce engineering
resources by
95

%
Boost email
conversions by
300

%
Increase email
engagement by
500

%
Trusted and loved
BY COMPANIES AROUND THE WORLD

"Dyspatch is the perfect solution to manage the email building and template creation process. Combined with Braze, it creates a holistic workflow for localizations and scaling our email channel."
Kara Gupta,
Head of Retention at Grover

"The thing that's most impressed me about Dyspatch is that the team's been able to keep it a really simple product to use. It just fits perfectly, solving an extremely important problem that lots and lots of companies have – managing email content."
Dave Greenstein,
Chief Architect and Head of Growth at Urbandoor

"Dyspatch is the perfect solution to manage the email building and template creation process. Combined with Braze, it creates a holistic workflow for localizations and scaling our email channel."
Kara Gupta,
Head of Retention at Grover
Have more questions about Dyspatch and Salesforce?
Dyspatch pairs perfectly with Salesforce. Explore the answers below to learn more about this powerful integration.
Dyspatch streamlines and centralizes collaboration. With built-in commenting and approval workflows, team members can easily communicate, right in the platform. When an email template is ready to go, integrated Litmus testing allows you to preview it before pushing it to Salesforce for sending.
As a no-code, drag-and-drop email builder, Dyspatch is for everyone. You don't need a technical background or coding skills to get started on this platform. By leveraging a library of pre-approved, reusable content modules, you can create on-brand templates at speed and at scale. When an email is approved, a flexible integration with Salesforce makes sending a breeze. 
Dyspatch includes built-in Litmus testing. As the leading email testing service in the industry, Litmus allows you to preview your templates across all email clients, devices, and even in dark mode. Dyspatch's approval workflow also includes the option to send yourself and your team members a test email, so you can double check elements like links.
The Dyspatch Salesforce integration makes it easy to include live, dynamic, and interactive content in your emails. Users can drag-and-drop pre-coded, dynamic and interactive AMP elements into any email template in Dyspatch. Drive engagement and conversions with embedded surveys, forms, product lists, and much more.