GET STARTED WITH DYSPATCH
Create Postmark email templates with ease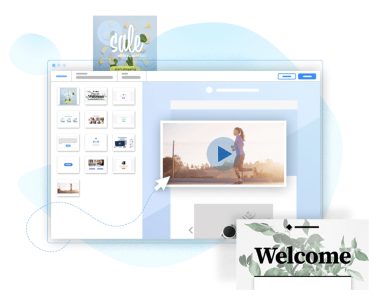 A Powerful, No-Code
Email Builder
SEND WITH POSTMARK IN JUST A FEW CLICKS
Create custom Postmark email templates, without writing code

Get peace of mind with unbreakable, responsive emails 

Explore flexible integrations with Postmark and more
Learn more
Elevate customer experiences with our Postmark email builder
Speed up email
creation by
92

%
Reduce engineering
resources by
95

%
Cut overall email
costs by
90

%
Trusted and loved
BY COMPANIES AROUND THE WORLD

"Dyspatch is the perfect solution to manage the email building and template creation process. Combined with Braze, it creates a holistic workflow for localizations and scaling our email channel."
Kara Gupta,
Head of Retention at Grover

"The thing that's most impressed me about Dyspatch is that the team's been able to keep it a really simple product to use. It just fits perfectly, solving an extremely important problem that lots and lots of companies have – managing email content."
Dave Greenstein,
Chief Architect and Head of Growth at Urbandoor

"Dyspatch is the perfect solution to manage the email building and template creation process. Combined with Braze, it creates a holistic workflow for localizations and scaling our email channel."
Kara Gupta,
Head of Retention at Grover
Have more questions about Dyspatch and Postmark?
Serve a superior email experience by pairing Dyspatch and Postmark. Read on for more on how these platforms support each other. 
Dyspatch gives your marketing team the autonomy to create, manage, and optimize your transactional emails. A no-code, drag-and-drop email builder is ideal for users of all skill levels, and a custom modular design system ensures all templates adhere to brand standards. Workspaces and drafts help you manage transactional emails, so you can make sure only the highest performing templates get a spot in your roster. All these features contribute to faster email production, optimization, and innovation. 
Dyspatch brings collaboration into one, centralized place. Your team can leave annotated comments, directly on templates. That way, everyone can have in-context conversations about specific parts of a template. When you switch to mobile view, comments stick to the right place. Approval workflows are another key collaboration feature. These workflows ensure stakeholders are kept in the loop and weigh in at the right moments. When a template is ready to go, Dyspatch automatically converts it to a Postmark compatible format. 
Yes, integrated Litmus testing is a key part of Dyspatch's approval workflow. As the leading email testing service, Litmus generates previews of your email templates for all email clients, devices, and even in dark mode. You also have the ability to send yourself a test email from Dyspatch to double check rendering and links. Once testing is complete, your emails are ready to send with Postmark.
Many Dyspatch customers leverage the platform for email template localization. With built-in support for 300+ locales, Dyspatch is the leading email localization tool. It streamlines and centralizes this notoriously difficult process. Dyspatch is also known for its library of pre-coded, interactive AMP email apps. Currently, Postmark doesn't support interactive AMP for Email content. But if they add support in the future, Postmark users could use Dyspatch to add interactive elements to their emails and drive results.
You can choose from three monthly or annual pricing plans designed to accommodate teams of all sizes. If you go with an annual plan, you'll save an extra 10% off. Every option comes with advanced collaboration features and integrated Litmus testing.