GET STARTED WITH DYSPATCH
Create Marketo email templates with ease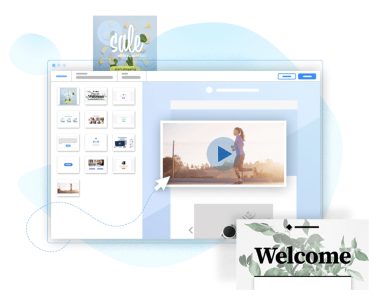 A Powerful, No-Code
Email Builder
SEND WITH MARKETO IN MINUTES
Create custom Marketo email templates, without writing code

Get peace of mind with unbreakable, responsive emails 

Explore flexible integrations with Marketo and more
Learn more
Strengthen your bottom line with our Marketo email builder
Speed up email
creation by
92

%
Reduce engineering
resources by
95

%
Cut overall email
costs by
90

%
Trusted and loved
BY COMPANIES AROUND THE WORLD

"Dyspatch is the perfect solution to manage the email building and template creation process. Combined with Braze, it creates a holistic workflow for localizations and scaling our email channel."
Kara Gupta,
Head of Retention at Grover

"The thing that's most impressed me about Dyspatch is that the team's been able to keep it a really simple product to use. It just fits perfectly, solving an extremely important problem that lots and lots of companies have – managing email content."
Dave Greenstein,
Chief Architect and Head of Growth at Urbandoor

"Dyspatch is the perfect solution to manage the email building and template creation process. Combined with Braze, it creates a holistic workflow for localizations and scaling our email channel."
Kara Gupta,
Head of Retention at Grover
Have more questions about Dyspatch and Marketo?
Power your email program with Dyspatch and Marketo. Learn more about how these platforms integrate below. 
Dyspatch is a no-code, drag-and-drop email builder, so regardless of your coding abilities, you can use this tool with ease. Leverage a custom modular email design system to build on-brand templates at record speed. When it comes time to send, Dyspatch automatically exports your templates into a Marketo-friendly format.
Dyspatch includes built-in Litmus testing, so you can preview your templates across all email clients, devices, and even in dark mode. You also have the option to send yourself and your team members a test email from Dyspatch. This workflow ensures you can send with confidence once you push your email to Marketo.
Yes, Dyspatch simplifies your existing workflow with advanced collaboration features. Team members can leave annotated comments directly on an email in progress and have in-context conversations about specific parts of a template. Plus, a built-in approval workflow ensures stakeholders weigh in at the right time, in the right place.
Dyspatch is the leading solution for email template localization. With built-in support for 300+ locales, the platform streamlines and centralizes the entire localization workflow. Dyspatch is also well-loved for its library of pre-coded, interactive AMP email apps. Currently, Marketo doesn't support AMP for Email. But when they add support in the future, Marketo users could leverage Dyspatch to add live, interactive content to their emails and boost results.
We offer three different pricing plans to suit teams of all sizes. You can choose a monthly plan or save 10% off with an annual plan. Find your fit and enjoy pre-coded, interactive AMP modules with every option.