GET STARTED WITH DYSPATCH
Create Braze email templates with ease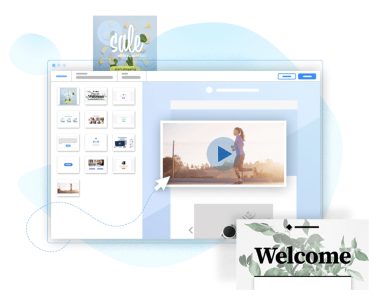 A Powerful, No-Code
Email Builder
CLICK AND CONNECT WITH BRAZE
Create custom Braze email templates, without writing code

Get peace of mind with unbreakable, responsive emails 

Explore flexible integrations with your Braze ESP and more
Learn more
Apps in Email:
AMP Made Easy
CREATE INTERACTIVE BRAZE EMAILS
Serve live, dynamic, and interactive email content

Remove friction points and deliver a winning experience 

Empower in-email actions to boost engagement and conversions
Learn more
Improve your bottom line results with our Braze email builder
Reduce engineering
resources by
95

%
Boost email
conversions by
300

%
Increase email
engagement by
500

%
Trusted and loved
BY COMPANIES AROUND THE WORLD

"Dyspatch is the perfect solution to manage the email building and template creation process. Combined with Braze, it creates a holistic workflow for localizations and scaling our email channel."
Kara Gupta,
Head of Retention at Grover

"The thing that's most impressed me about Dyspatch is that the team's been able to keep it a really simple product to use. It just fits perfectly, solving an extremely important problem that lots and lots of companies have – managing email content."
Dave Greenstein,
Chief Architect and Head of Growth at Urbandoor

"Dyspatch is the perfect solution to manage the email building and template creation process. Combined with Braze, it creates a holistic workflow for localizations and scaling our email channel."
Kara Gupta,
Head of Retention at Grover
Have more questions about Dyspatch and Braze?
Dyspatch takes your Braze ESP to the next level. Learn more about this powerful email tech stack below.
Dyspatch streamlines your existing workflow and enhances collaboration. During the editing process, annotated comments make it easy to communicate, right in Dyspatch. Move emails through the design process with built-in approvals and Litmus testing. Then, send your template to Braze with a single click!
The Dyspatch email builder makes it easy to include live, dynamic, and interactive content in emails. With pre-coded AMP for Email modules, users can simply drag-and-drop interactive elements into their templates. When it comes time to send, Dyspatch automatically creates a Braze-friendly version. So you can increase engagement and conversions with embedded forms, surveys, dynamic product lists, and more.
Dyspatch is a no-code, drag-and-drop email builder, so creating templates is fast and easy — regardless of your background or coding skills. A library of reusable, pre-approved content modules ensure all templates meet brand and quality standards. And a click and connect integration with Braze ensures you can move smoothly from creation to send.  
Dyspatch includes integrated Litmus testing, so you can preview your templates across all email clients and devices. A seamless integration with Braze ensures your emails will render perfectly, once they reach your ESP. 
You can choose between three monthly or annual pricing plans, designed for teams of all sizes. Select an option based on your needs, and enjoy access to pre-coded, interactive AMP modules with every plan.