SCORE BIG
Discover your net promoter score (NPS) with Apps in Email
Gather invaluable data on your customer experience with interactive NPS email surveys.
Get 5x more responses by making your NPS survey easy to complete in (literally!) one click.
Build NPS survey emails lightning fast with pre-coded, HTML fallback-loaded blocks.
GET THE SCORE
Start building interactive NPS survey emails today
See how to build NPS survey emails with AMP in Dyspatch. All it takes is four simple, streamlined steps.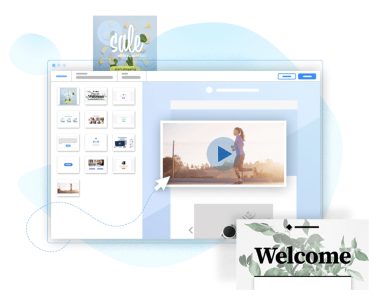 A Superior, No-Code
Email Builder
STREAMLINE AND SCALE
Custom templates in minutes without writing code

Mobile responsive by default for peace of mind

Flexible integrations with one or multiple ESPs
Learn more
Apps in Email:
AMP Made Easy
INNOVATE AND GROW
Live, dynamic, and interactive content in email

Frictionless, inbox-winning email experiences

In-email actions for engagement and conversions
Learn more
EASILY INTEGRATE WITH YOUR EXISTING ESP
Trusted and loved
BY COMPANIES AROUND THE WORLD

"Dyspatch is the perfect solution to manage the email building and template creation process. Combined with Braze, it creates a holistic workflow for localizations and scaling our email channel."
Karan Gupta,
Head of Retention at Grover

"The thing that's most impressed me about Dyspatch is that the team's been able to keep it a really simple product to use. It just fits perfectly, solving an extremely important problem that lots and lots of companies have – managing email content."
Dave Greenstein,
Chief Architect and Head of Growth at Urbandoor